Viasat-managed retailer website program
A professional website that works on desktop, tablet, or mobile! This powerful website-builder features Viasat Internet content that the Viasat team keeps up-to-date. Plan or pricing changes? Don't worry! Those updates get pushed to your custom site automatically.
Plus, you get access to a website dashboard where you can:
Update information about your business – any time!
Add photos & descriptions of other products you offer.
Differentiate your site with pre-approved background & accent colors.
Want to see what your website could look like? Here are two examples:
ZIP code look-up
These sites have ZIP code look-up built in so your customers can check the plans available in their area, straight from the source.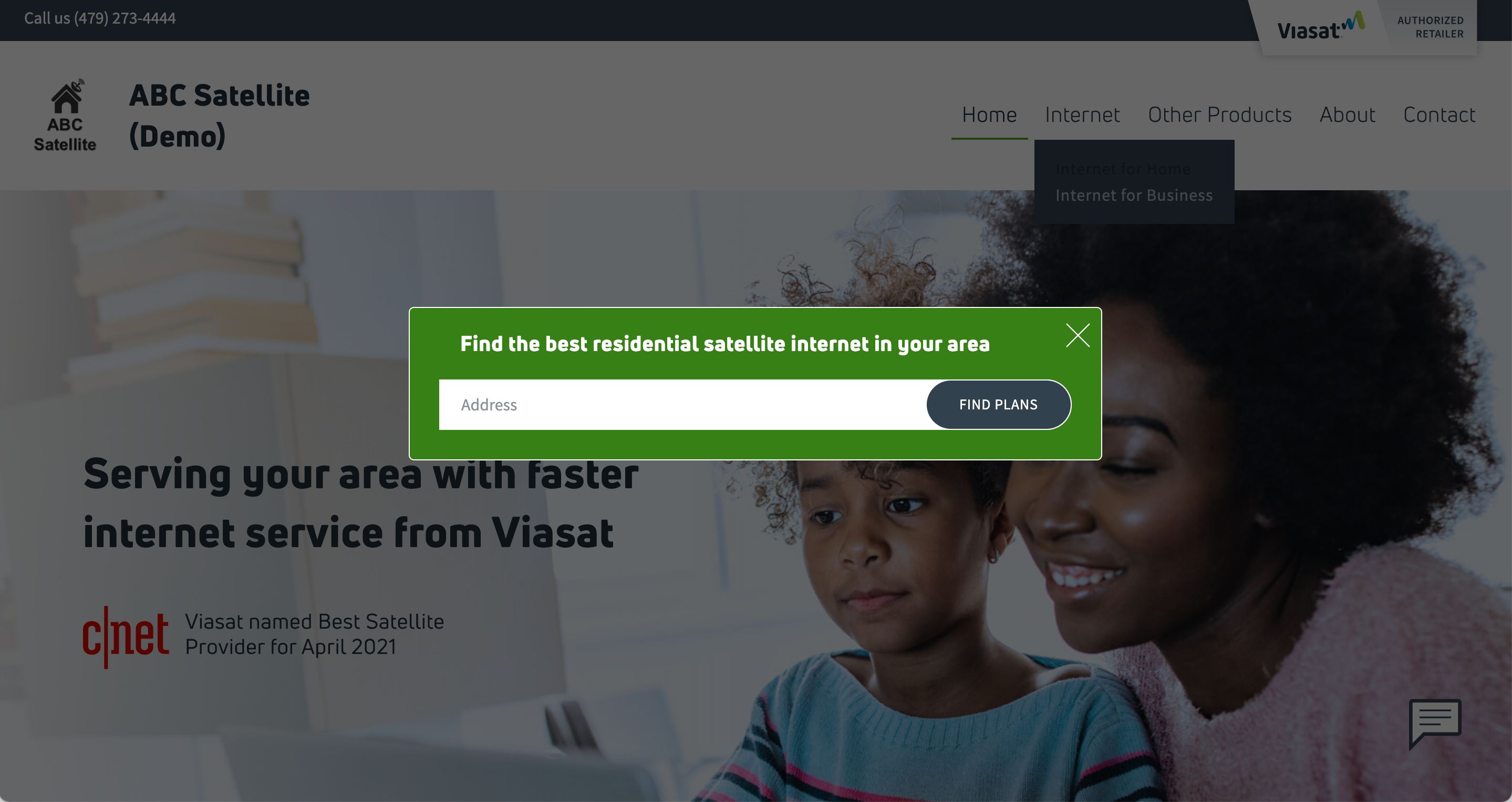 Pricing
The monthly fee for the website is $20/month, which will be withheld from your commission payments on a quarterly basis.
Why wait?
Click below to learn more and get started!